Wine State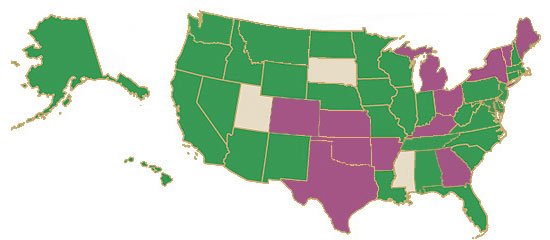 Wine may be shipped to all states EXCEPT:
AL, AR, MA, MS, OK and UT

Barrel Hoops, Briar Creek Cellars, Bricklane, Callister Cellars, Cliffside, Crossridge Peak, Eastpoint, Edenbrook Vineyards, Hobson Estate, Houdini, Kiarna Sparkling, Kiarna Vineyards, Little Lake Cellars, Rock Falls, Steeplechase, Talaria, Vintners Path, Viti Della Terra and Windwhistle wine gifts may be shipped to: AR, GA, IL, KS, KY, ME, MD, NY, TX, VT, WA.

Look for this banner throughout the catalog and online:

In addition to all other wine states, this gift may also be shipped to:
AR, GA, IL, KS, KY, ME, MD, NY, TX, VT, WA

Shop now or call for details and more gift selections.

You must be 21 years and older to purchase gift baskets containing wine.
And UPS cannot leave this package without an adult signature; someone 21 or over must be there to sign for it.